Yep. More rain. After about a week of glorious sunshine and 65 degree weather it is chilly and rainy again here in the midwest. My current mani is still Sea Spray from yesterday's post, and while I am totally in love with the color I decided to practice my hand at some scotch tape mani's and other variations on the muted light blue theme.
Not that anyone needs reminding, but here's Sea Spray on it's own.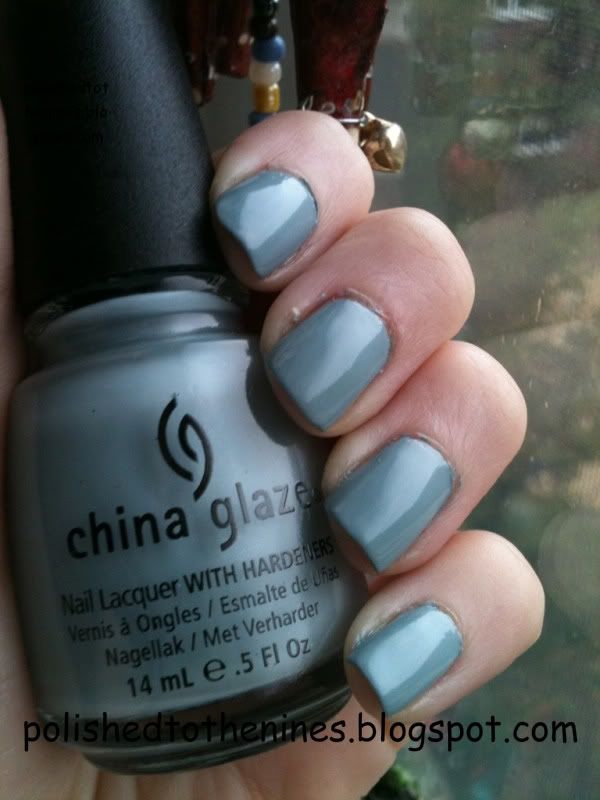 And here's the after shot!
I'm not over the moon with how it turned out because I am a perfectionist when it comes to my nails but since it was my first try I'm giving myself a break. Next time I will put top coat over each layer of the scotch taping on my thumb and middle finger. I'm actually surprised at how much I like the moon mani since I've never been crazy about them in the past.
Polishes used:
Thumb- China Glaze Midnight Mission and Jingle Bells
Index- Zoya Luna
Middle- China Glaze Jitterbug and Frosty
Ring- Orly Pure Porcelain
Pinkie- China Glaze Midnight Mission