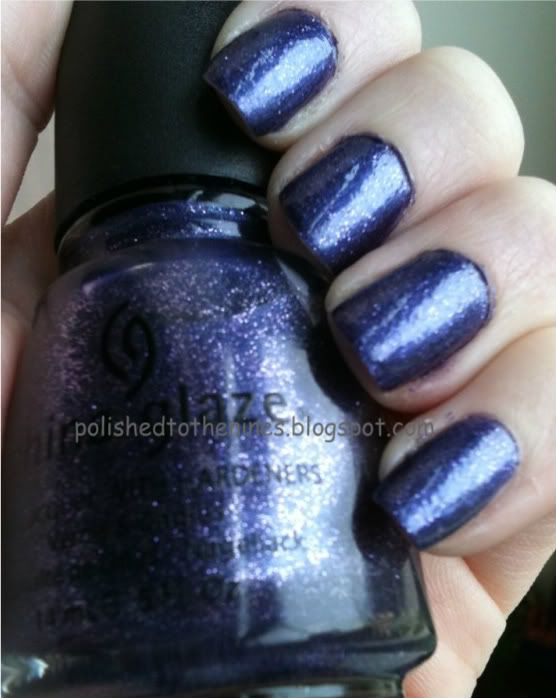 Woah a gorgeous purple!
Not only is C-C-Courage a pretty polish, but it is unique to my collection, which is stacked heavily with purples. Not just any purple glitter polish, the pink glitter dispersed throughout really brings this one to life! Sadly, the lack of sunshine does little to back me up on this, and I must note that C-C-Courage is much LESS blue in real life. Coverage was great with two coats, and it was a breeze to apply. I did find that it was still a bit gritty after the first coat of Seche Vite, so I'd advise a second for a completely smooth finish.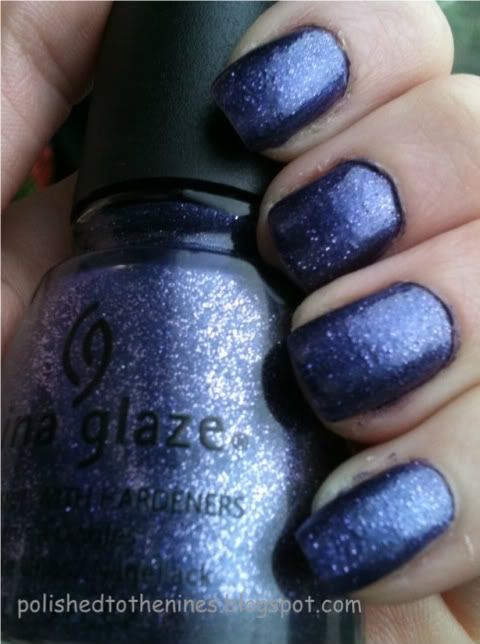 Merph. Still looks much more blue toned here then it does in person, but there's less glare in this picture and more of the pink glitter that is so visible in the bottle is also visible on the nail as well. This polish is from China Glaze's Wizard of Ooh Aahz Returns collection from 2008. I had to track one down on Amazon.com to obtain it, but I have seen many bottles floating around ebay for approximately $6-$9 dollars a piece.
I would call it a must have for purple lovers, this glitter certainly did not disappoint! As always, thanks for reading!