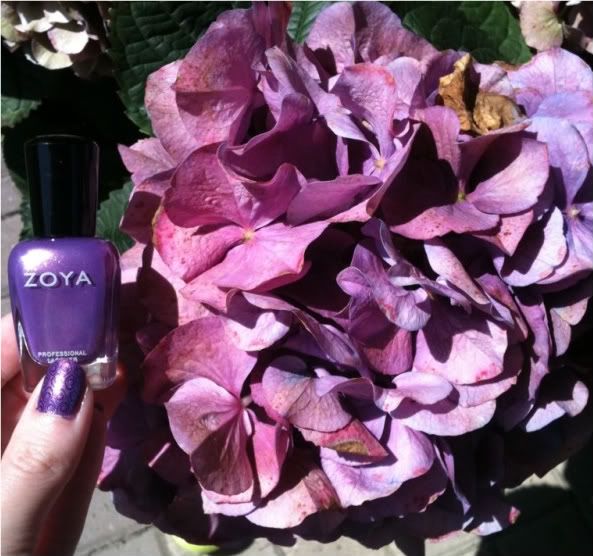 In honor of Father's Day I took this picture of Dannii with my Dad's hydrangeas. Aren't they pretty?
Dannii is from Zoya's revered Intimate collection, which I picked up in March when it was on sale for $25. Best. Idea. Ever. I love that collection. If I could marry a collection, it would be the Intimate one.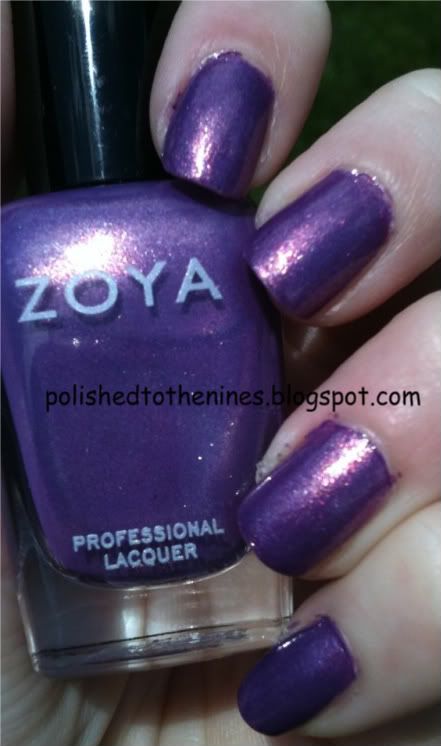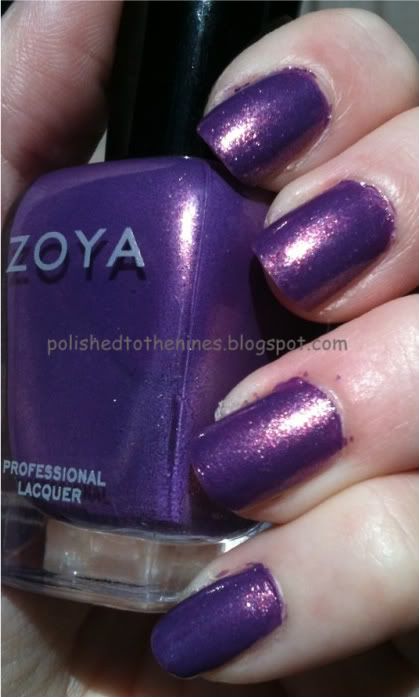 I tried to get a decent sunlight shot but the sun was being elusive. Again. Like it has this whole week, preventing me from taking my holos for a test drive. Didn't prevent me from enjoying the glorious shimmer of Dannii though. The base color of Dannii is much closer to the pinky-purple of the hydrangeas in real life, it just wasn't picked up well in the picture. The predominant microshimmer in Dannii is gold, but it has a touch of multicolored shimmer as well. Very subtle, but very pretty.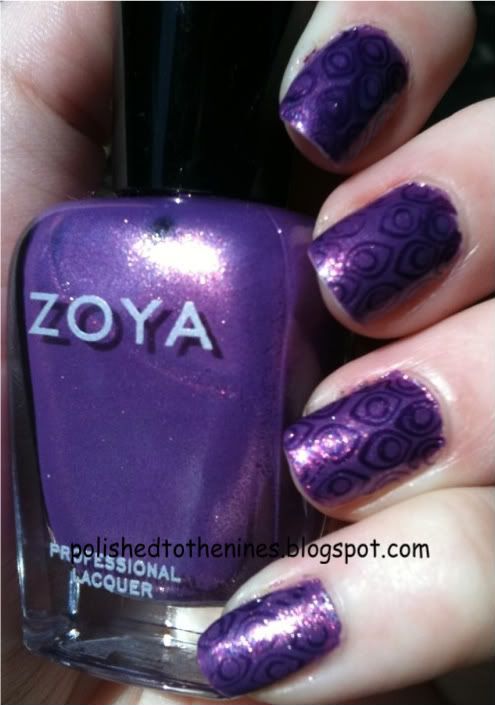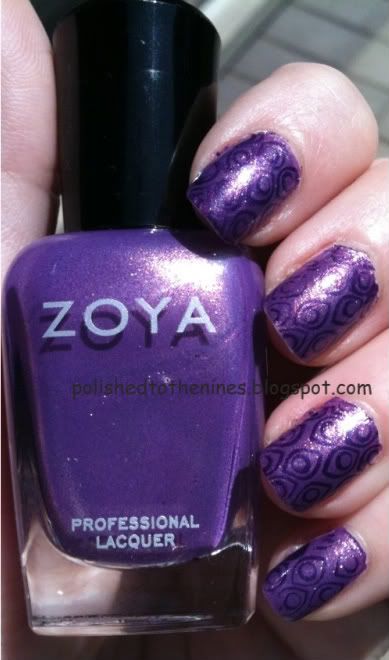 I stamped a design from BM 212 with China Glaze First Class Ticket. I haven't done much stamping lately because the untireds I've been trying to make it though are either shatters, glitters, or polishes it would be a sin to stamp over (Lady Sings the Blues). This look was subtle and I liked it, you couldn't see the design unless you took a good look at my fingers. I wish the glare wasn't obstructing the look of the design so much. I'm going to have to get my crafty pants on a make myself a light box. After I obtain a Melmer. My polishes are a damn mess nowadays. What I would really like is a pretty little rack mounted on my wall so I could line them up in color order and look at them but I'm pretty sure my Dad would have a fit if I attempted to mount anything on my wall!